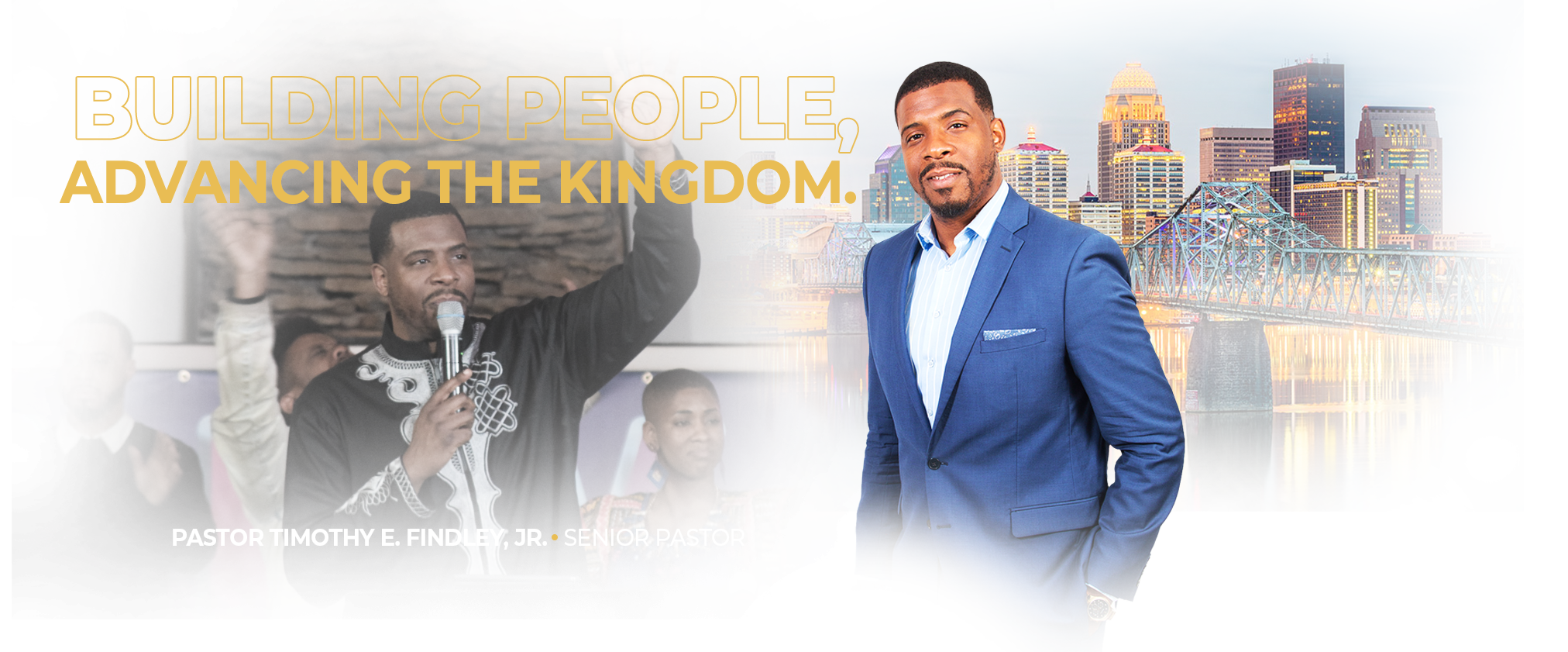 MEET OUR PASTOR
Pastor Timothy E. Findley Jr. is the Senior Pastor of Kingdom Fellowship Christian Life Center and the Founder and President of Life Development Corporation. For over a decade, he has remained committed to his mission of pastoral leadership, community advocacy, and social justice.
Alongside his participation in various community programs, he established though a local community organization the "Timothy Findley, Jr. Legacy Scholarship Fund". He has released a book and two devotional projects that debuted in the Top 100 Independent Digital Releases. Pastor Findley also believes in community health and advancement as Kingdom Fellowship was one of the first churches to host COVID-19 vaccinations.
Pastor Findley founded the Justice and Freedom Coalition and has organized, led, and participated in dozens of non-violent protests, demonstrations, and voter education drives. He has been featured on a city mural, numerous panels on social and political change and was recently featured in the 2020 Vice Media TV documentary, "God's Country".
As a 2022 candidate for mayor, Pastor Findley's vision is to cultivate a Louisville that uplifts the voices of all people, where every person is seen and heard, respected, and valued.
NOTABLE ACHIEVEMENTS:
• Executive Board for Centerstone (formerly Seven Counties)
• Board of Directors of the Louisville Affordable Housing Trust Fund
• Steering Committee for 15,000 Degrees
• West Louisville Connector
• Leadership Louisville Class of 2016
• Evolve502
• BME Fellowship Member
• Transition Team Member for Governor Andy Beshear's KY Justice and Public Safety Cabinet
• Faith-Based Liaison for Metro Government's Office of Safe & Healthy Neighborhoods
• Nominated KIA 2020 "Political Influencer of the Year"
• Recipient of LCCC Community Service Award 2020